Blur Magazine
Publication of the picture "Yangee" within the "Blur Magazine" Issue 33.
seen-by 
 Publication with the new seen-by book "Was Fotografen bewegt", which includes some pictures and a text about my work.
dodho Magazine
The Photographic magazine dodho published an article about my work.
Please have a look:
Solo Exhibition announcement!
From 21.06.13 – 02.08.13 about 30 images from the series "Von Tibet nach Shanghai- Kontraste im Reich der Mitte" can be viewed at Treffpunkt Freizeit, Potsdam, Germany.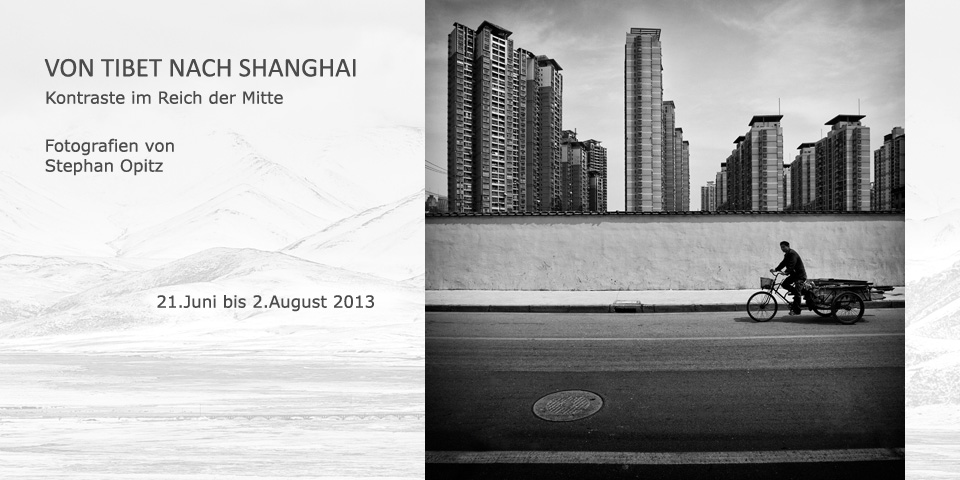 For more information please visit the website www.fotogalerie-potsdam.de.
Website Relaunch!
The new version of my website is online, which include several new image series.
Many Thanks go to Marc Hesse for the realisation of the website.